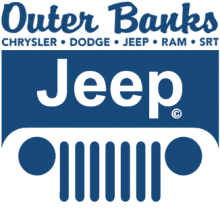 Outer Banks Jeep Rentals is a first-class rental experience at Outer Banks Chrysler Dodge Jeep. We are proud to provide you with safe 4-wheel-drive Outer Banks beach driving rental opportunities for your fun and exploration. These Jeeps are great for seeing the wild horses in Corolla, for visiting the houses in the 4x4 area, for exploring approved sections of the Cape Hatteras National Seashore or just for a picnic on the beach! Experience the freedom of going beyond the paved road, of the wind in your hair, of being able to reach more secluded areas of the Outer Banks beaches for sunbathing and shelling. There's nothing quite like the experience of going beyond the boundaries of the blacktop! Our Jeeps are well-maintained and well-equipped and can be closed in if you prefer or wide open for an unhindered experience with the great outdoors. Don't miss out on your Outer Banks beach driving experience — not everyone gets to get this up close and personal with the off-road areas of this beautiful place. You can reserve your Outer Banks beach driving jeep rental on our online Booking page.
Outer Banks Beach Driving Regulations
No special permits are needed to drive on the beaches in Corolla and Corova where the famous Outer Banks wild horses, as well as an abundance of other flora and fauna, are found. To drive on Cape Hatteras National Seashore you will need an ORV (Off-Road Vehicle) permit (more info). Do not drive on the beaches without this permit because the fines are very high. Be sure to only drive on marked ORV Routes and to obey restrictions (view a daily updated map here). All NC State laws that are applicable to vehicle use on a paved road also apply to ORV use.