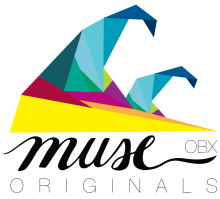 Outer Banks Local Art Gallery in Kitty Hawk, NC
Owner of Muse Originals, Ami, welcomes you to the former historic firehouse in Kitty Hawk, NC. In pursuit of her dream of helping local artists sell and promote their craft, Ami opened her doors in early spring of 2018. She now assists more than 70 artisans, providing the area and region with an electic array of local art perfect for art lovers. 
Muse Originals is located at milepost 2.5 on the Beach Road in Kitty Hawk, NC, surrounded by some of the Outer Banks' best-loved establishments, like Art's Place, SaltAire, Wink's and Ocean Boulevard.