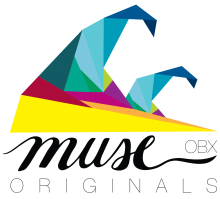 Outer Banks Art Gallery in Kitty Hawk, NC
Muse Originals OBX is going mobile in 2020! We've bought a bus and have transformed it into a mobile art gallery! Local businesses up and down the Outer Banks have graciously agreed to host us throughout the week. We'll be set up with the new whip and a selection of our artist's works. We'll have several artists and makers set up as well! Come support the shop local movement — the mobile local shop movement! 
Muse Originals began in the former historic firehouse in Kitty Hawk, NC. In pursuit of her dream of helping local artists sell and promote their craft, Ami, owner of Muse Originals, opened her doors in early spring of 2018. She now assists more than 75 artisans, providing the area and region with an eclectic array of local art perfect for art lovers.