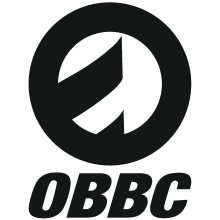 Outer Banks Skate and Surf Shop in Nags Head, NC
The Outer Banks boardsports community thrives on the support of a tight-knit network of local outfitters. They are the lifeline to local talent — and Outer Banks Boarding Company stands prominently among them. Located at milepost 11 in Nags Head, NC, OBBC has been the leading resource for resident and visiting riders since its outset. Founded by renowned surfboard shaper, Lynn Shell, the skate and surf shop boasts a broad variety of high-quality boards, accessories and apparel. But its extensive inventory is only part of OBBC's appeal. The rest is best understood within the context of its motto: S-T-O-K-E. Let's take it one letter at a time.
"S" is for service. 
No matter what you need, OBBC is prepared to provide prompt and proper hands-on help. Maybe your griptape is worn and you don't trust yourself to replace it. Bring it in. The Outer Banks' undisputed skateboarding authority, OBBC will get it done.
"T" is for teamwork.
It's not just that they work together. The OBBC team's cooperative spirit has fostered strong industry relationships, allowing them to offer you an extended selection of major brands online.
"O" is for originality.
It's what drove Lynn Shell to start shaping surfboards 40 years ago. Little did he know his vision for a better build would evolve into Shell Shapes, a full line of rides featuring distinct Shell Tech construction. You'll see them right when you walk in, just a section over from the shop's namesake apparel... That's right, OBBC is itself an original lifestyle brand.
"K" is for knowledge.
Lynn draws from more than half a century of experience to lend you unmatched expertise. Think about it — the man's been immersed in surfing since the birth of Pink Floyd! His crew is comprised of passionate riders too. You don't know what you don't know, but chances are someone at OBBC knows it.
"E" is for excitement.
The essence of stoke! This crew is doing what they love: They're riding everyday and guiding new riders along the way. Whether your interest in boardsports is casual or dedicated, the OBBC team is behind you. Drop in today for the supplies you need to live life excited!