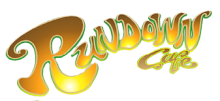 White sand beaches, colorful fish, a good swell and a Guinness. Sounds like the Rundown! 'Rundown' is the name of a Jamaican Seafood & Coconut Soup. We imported the name and the soup to the Outer Banks. Over the years we have traveled the world to gather recipes and ideas. The result is an eclectic fusion of Pacific Rim and Caribbean cuisine & Decor.
Since our inception in 1993, we have grown into a bigger, newer building and completed the addition of the Tsunami Bar & Deck. With our ocean view, friendly smiles, and relaxed-casual atmosphere, the Rundown Cafe & Tsunami Bar brings the Island experience to you. We hope that you enjoy our cuisine and if the island drum beats for you at night, head up to the Tsunami Bar for a luau under our island moon!
Welcome to the Tsunami Bar! Here we have assembled a classic surf bar featuring vintage long boards from every era of surfing's history. The bar's walls are highlighted with figurines, prints, murals, and paintings from our island surf trips. For some fresh air and dining alfresco head out to our ocean view deck and enjoy the grand Atlantic breeze or just check the surf.
At the Tsunami bar you can order every tropical elixir that can be dreamt, 5 draft beers, and order from our extensive menu while you dine alfresco gazing upon the sea. Surfing and kiteboarding videos is a usual distraction that can always be found on one of our flat screen TVs. In the Tsunami bar you can find all that the islands have to offer except the sand.